My daughter has a VHS copy of Clueless she used to watch when she was about 12 — I was looking over her shoulder one day & spotted a character wearing a shirt I'd printed & hollered "Hey! I printed that," but it was years before I finally tracked down a still photo from the film. Back when I owned Vreeland Graphics, we printed for Tesoros Trading Company, and I'm just about certain that this was a shirt we printed for them, based on a Tarot card, or some such thing from Mexico. It was one of the first jobs I ever sepped for process on dark in Photoshop, so I remember it well because it was a difficult thing to learn, though I've lost the file.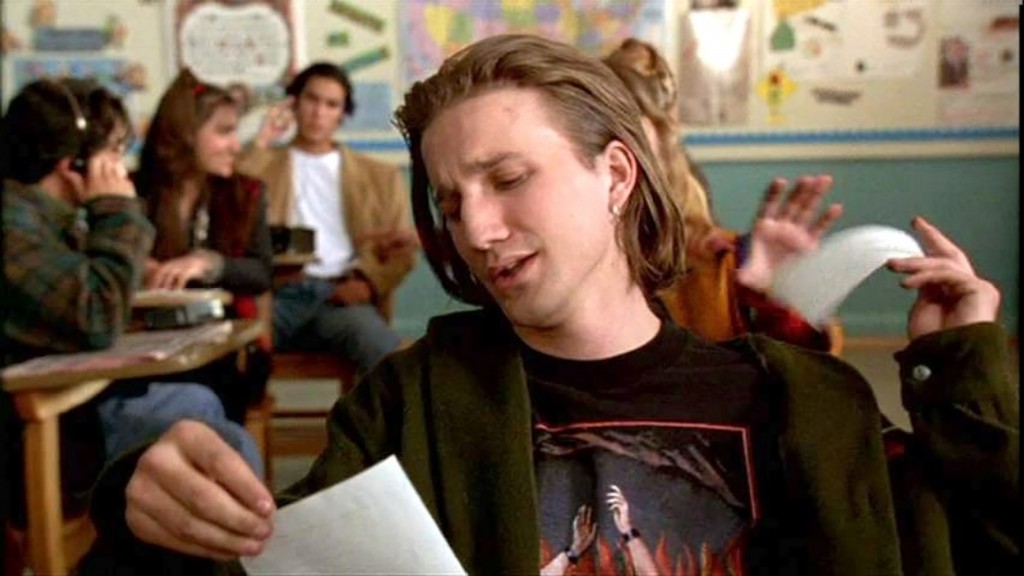 There was a recent Buzzfeed article about how cool & hip Austin is (bleh- not going to link to buzzfeed, sorry) and about 2/3′s of the way down the page, I spotted Johnny Depp wearing a Continental Club shirt.  I printed for the CC for over almost 15 years – up until I sold VG — but this wasn't any old Continental Club shirt — it was from the very first batch we ever did, on spec, I believe. Steve at the club liked the shirts, but after we printed just 72 of these, he asked us to change the color scheme to more closely match the neon sign in front of the club, so here is Johnny Depp, wearing a shirt I printed in Gill Ediger's shed, with my own bare hands, of which there are only 72 in the world. I cut the amberlith and applied the zip-a-tone & letraset type to this art, by hand, old-skool style.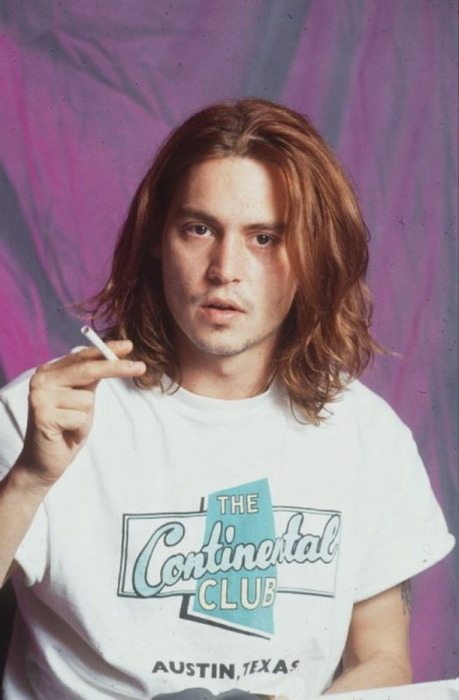 He must have acquired this while he was in town filming What's Eating Gilbert Grape, which was filmed in Pflugerville and Georgetown, I believe, about the exact same time that we would have printed these shirts. My wife was impressed. It looks like Buzzfeed lifted the photo from this Austin blog which is the only other place I could turn up the image.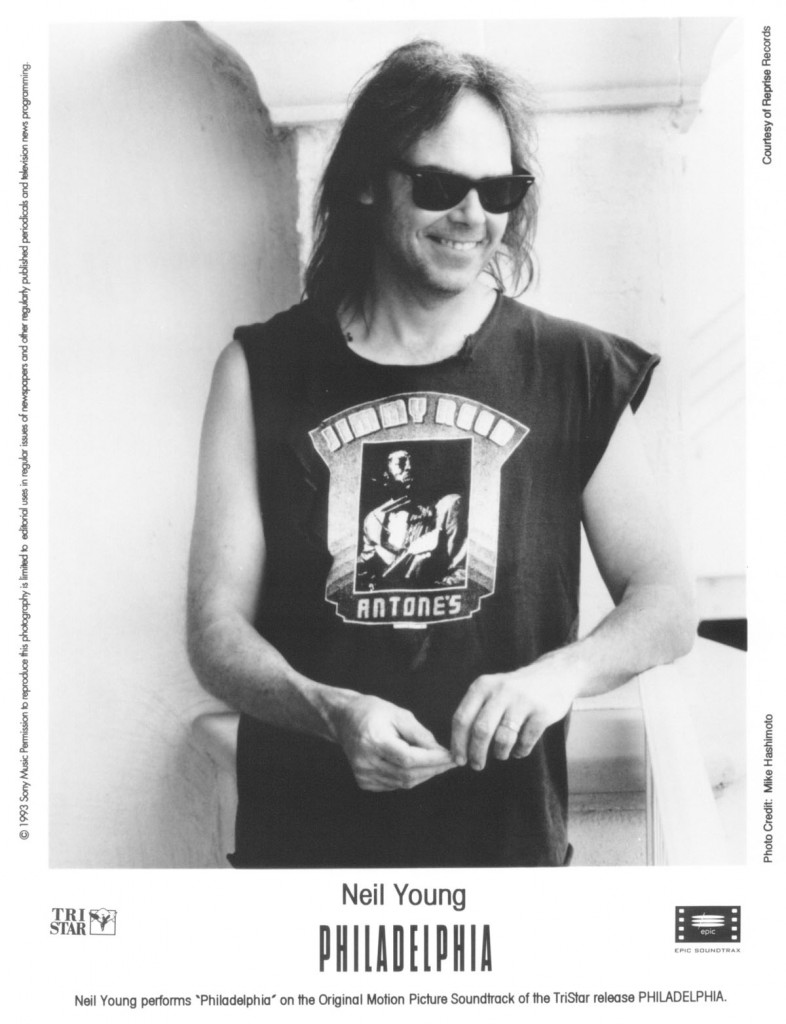 Next up, Neil Young in an Antones Jimmy Reed shirt. Johnny Depp is all well and good, but wow, this is a trifecta right here. 1. Neil freaking Young! 2. Design by the iconic Austin artist Danny Garrett, and yeah, Neil, Jimmy Reed, and Antones, are all the best. So, so proud of this one. I knew the photo was around, but drew a big fat blank hunting for a quality copy of it for years and years, until I posted this Ask MetaFilter question, whereupon it was solved in, like, 10 seconds, flat. I love MetaFilter. Seriously, though. Neil Young! I'm more proud of that than about anything in my life, except my children.
The good folks at MetaFilter actually turned up two different versions, one by photographer Chris Walter, from whom I quickly purchased a digital copy, and another by Mike Hashimoto, also available for purchase.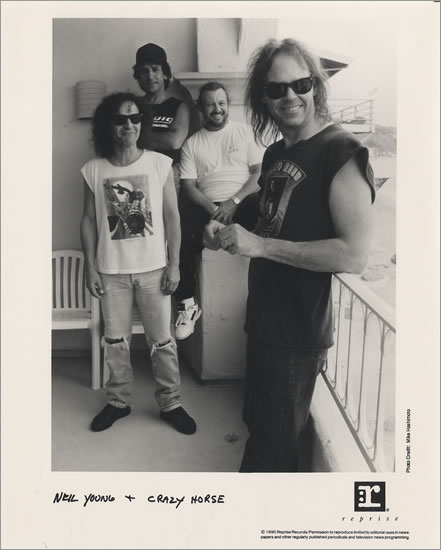 Keep on printing in the free world!