At long last, I have finally put the finishing touches on my latest set of art prints. Each of these shirts is from a 35mm photograph of mine.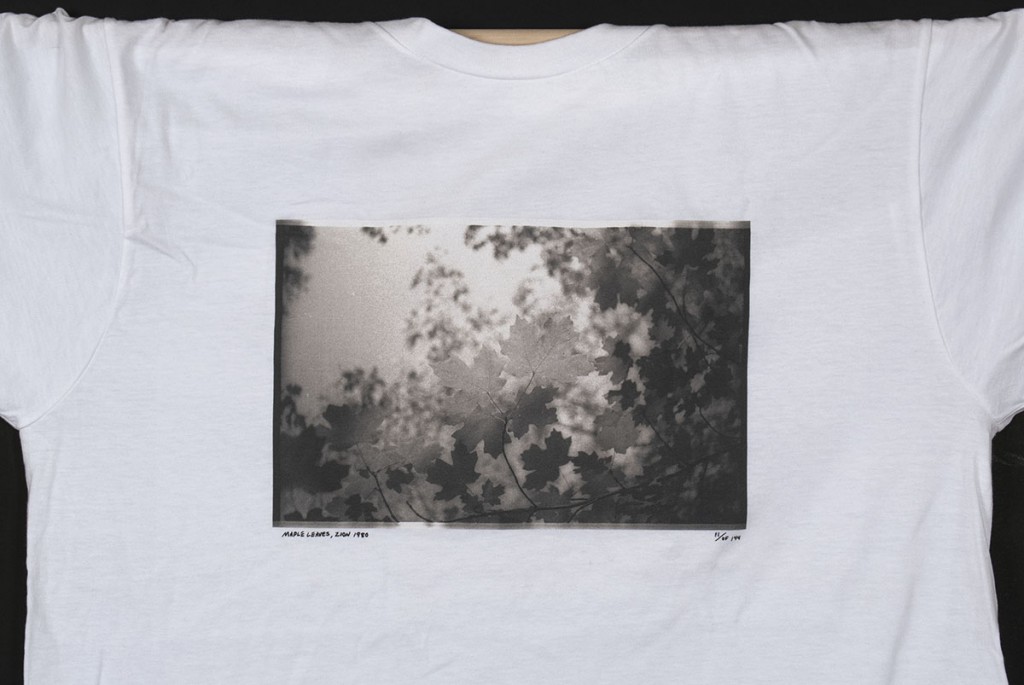 Maple Leaves is a photo I took in Zion National Park the summer after I got out of high school. I borrowed a camera from a family friend who was along for the trip just long enough to shoot one roll, and somehow the negatives miraculously survived at least 20 moves before I re-discovered them in a box just 3 years ago. I think it was the third or fourth roll of film I ever shot in my life.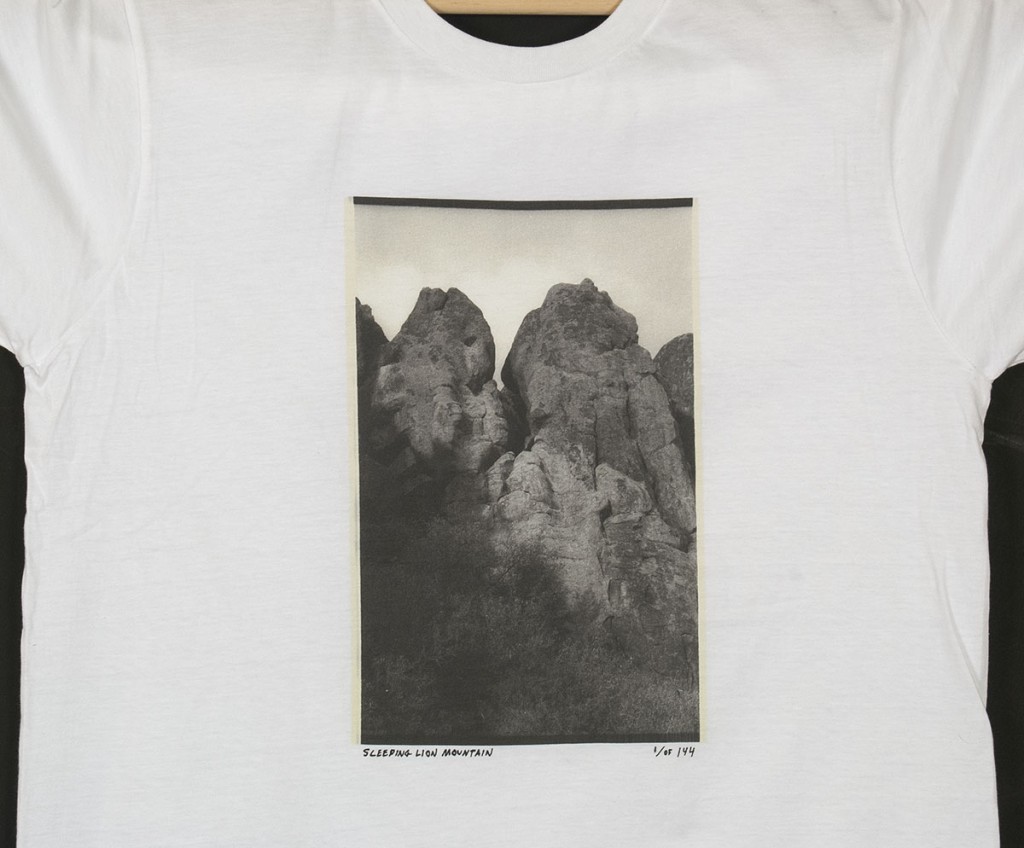 Sleeping Lion Mountain was taken early on Thanksgiving morning, 1998 on my amazingly trusty Zeiss Ikon Contina. This was a consumer-level point & shoot in the 1950's & it only has a view finder, so you have to judge the distance & set the focus ring by guesswork. Or infinity, which usually works. Absolutely a great camera outdoors & I think it has a wider tonal range than my Nikon D80 digital. Louise was pregnant with Jacob and suffering terrible morning sickness, so I snuck out of our hotel room on our first trip to Fort Davis & went for a very early morning walk while she slept. These rocks are just behind the church at the north end of Front Street.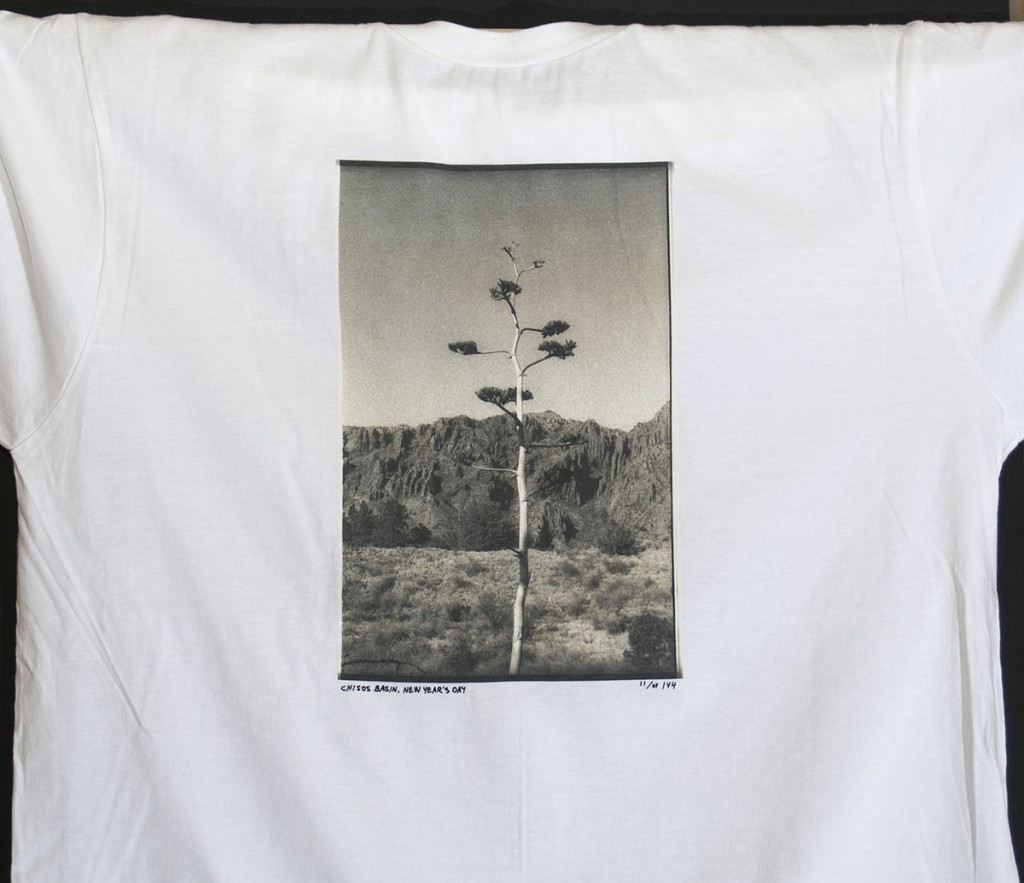 The Century Plant in Big Bend was taken with the same camera on New Years Day 2012, on our second trip to West Texas when we were taking Jacob to his first star party at McDonald observatory. We only had one day in the park, & I felt very fortunate to come away with this shot.
All the negatives were scanned with my Nikon Coolscan V set to color instead of black & white, & that's what imparts the cast to these images. I tried to keep these tones faithful as I rendered them as quadtones in Photoshop. The film was all run out at 85 line by the ever-capable Kathy Hill at Graphic Arts inc. & screen printed by me. Each shirt is a 5 or 6 color — tritone or quadtone plus white highlight & text. Individually numbered, each edition will be limited to 144 prints.
There are Higher-res versions of these photos, plus some detail shots on my Flickr page.